This year, specifically the last 6 months or so have been amazing music experiencing months!!
I have been lucky enough to see my top top favorite musicians these past couple months.

First off, while on our way up to beautiful San Francisco, we stopped in Santa Cruz to see M.Ward. You may know him from Monsters of Folk or She&Him as well. His music is amazing and I can honestly say I love every single song he sings.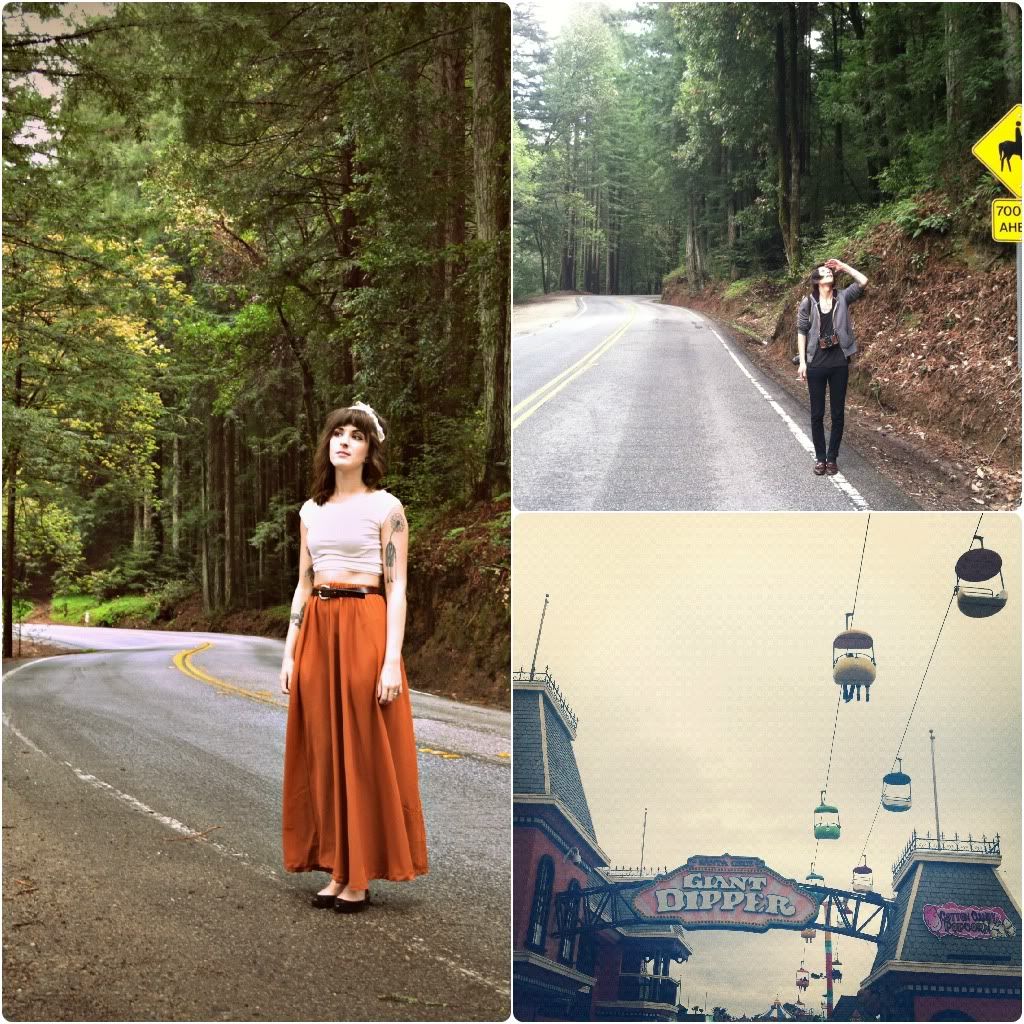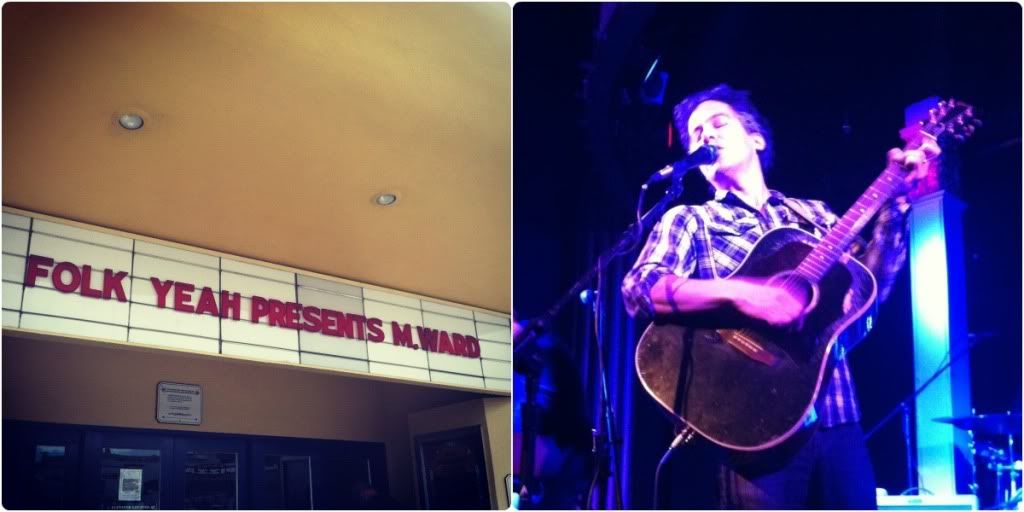 The following week after M.Ward we got to see the amazing Bon Iver right here in town at the Santa Barbara Bowl. And let me tell you, it was such an amazing set!! Again, I love all Bon Iver's songs, but the lights and everything about the show itself was so incredibly dreamy and amazing.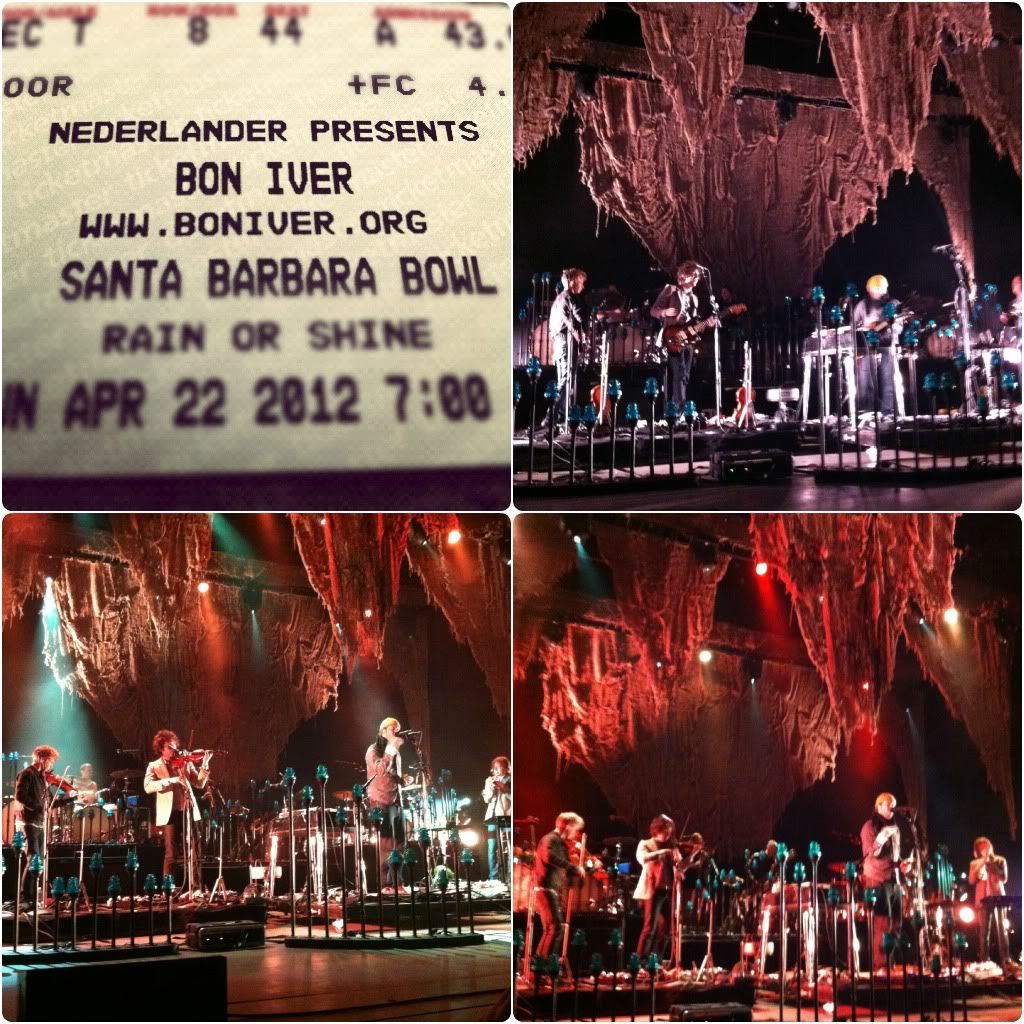 See a video I recorded at the show here: Bon Iver "For Emma"
The next show after Bon Iver, was Bob Dylan! It was my first time seeing Mr.Dylan and I was just so amazed and so thankful to be in his presence! I love everything about Bob Dylan, have probably seen every documentary about him, and know every single one of his songs. He ain't getting any younger, so I am so thankful that I got to see him perform, especially here in my home town at the Santa Barbara Bowl.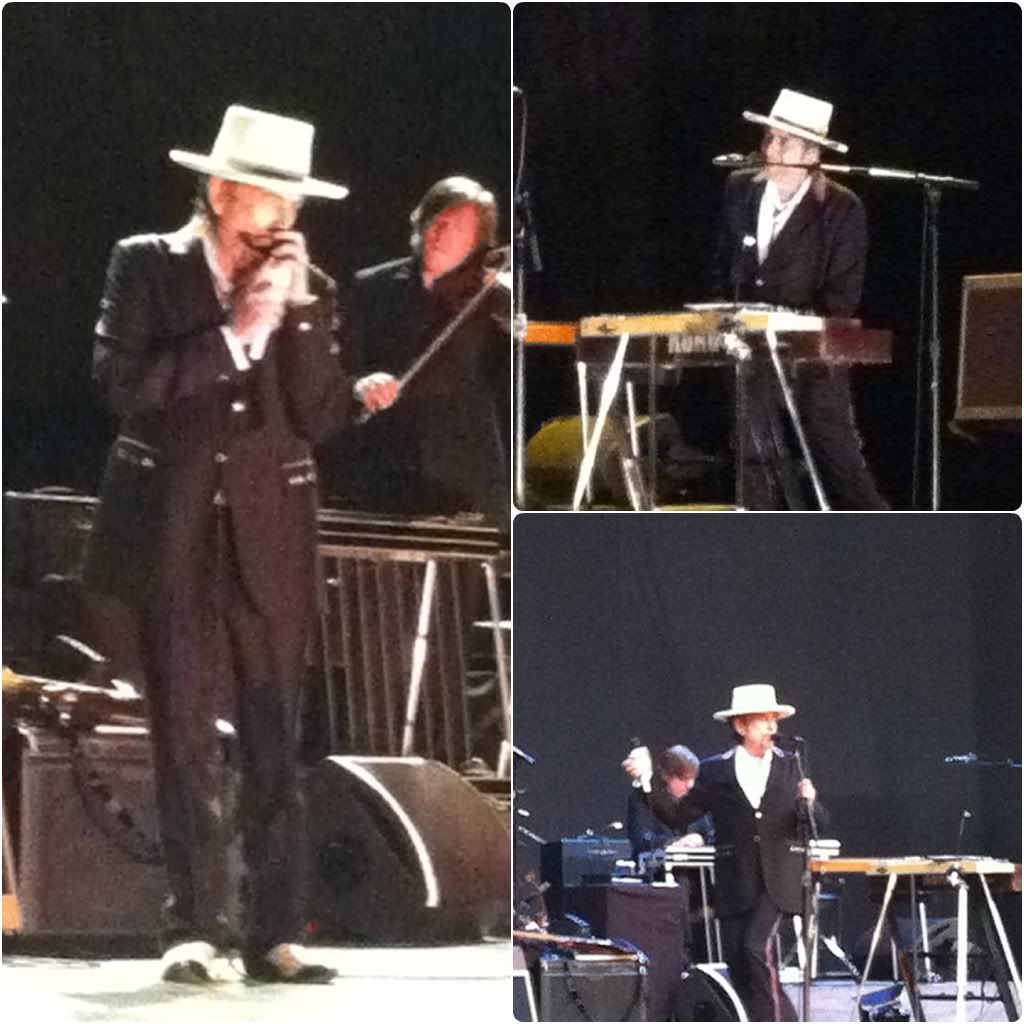 Next, and probably the most important show of the season was The Tallest Man on Earth!! He is by far, and absolutely my favorite musician ever. Kristian Matsson is Swedish, and can sing and play a guitar like no other. The best part... this was the third time we got to see him play, AND also the third time meeting him! YES, we met him! This last time, we arrived at The Wiltern 6/12/12 at about 1:00pm and waited by the side entrance for him to show up, and about 40 minutes later there he was! He has remembered us each time we have been back to meet him, and this time I actually was semi-present enough to ask for a quick photo, and it is not the best photo of me by far (probably because I totally forgot to breath), but I am just over-joyed that he remembers us and got to speak with us for a bit. Later on in the evening, before the show, I also had the pleasure of meeting Kristian's lovely wife Amanda, who is also an amazing musician, Idiot Wind, if you haven't heard of her ;)
The show itself was so amazing, I got Anthony and I the two best seats in the entire venue, very front row, center, right in front of his face! And nothing was better than when he came on stage, looked around at the crowd, and gave us that little nod of recognition. So amazing. Here is a video of the last song he played, with Amanda joining in with him; The Tallest Man On Earth and Amanda Bergman "Thrown Right at Me"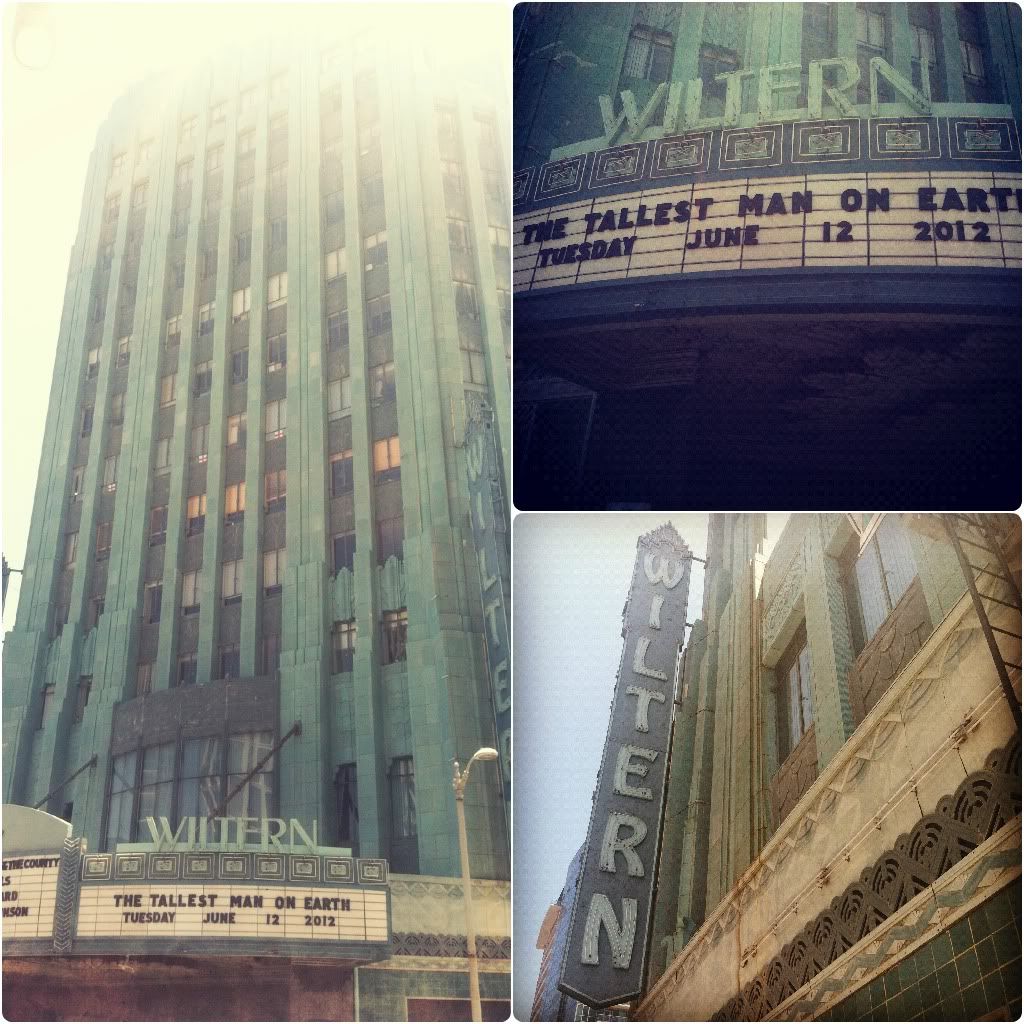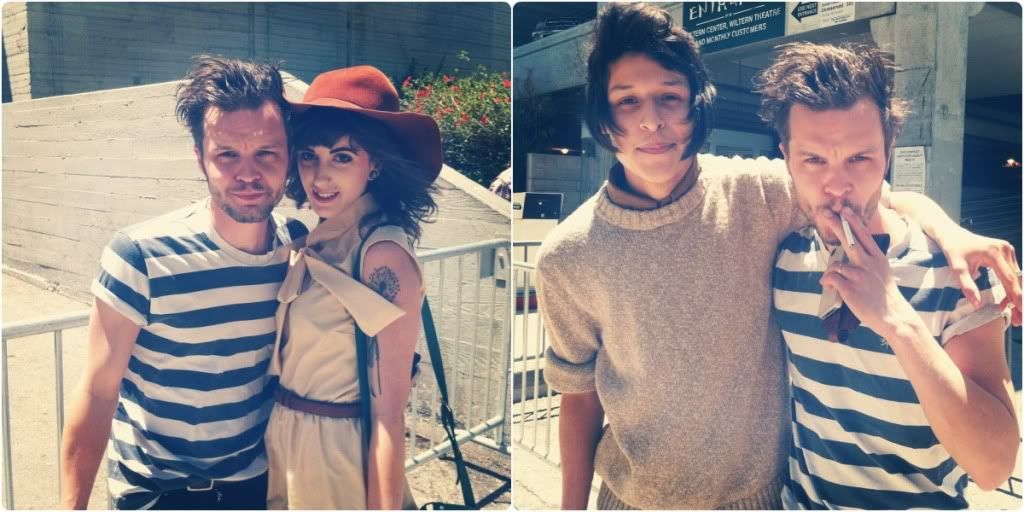 The Latest show that I got to experience was my final favorite musician, the great, amazing, Andrew Bird! August 12, 2012.
He is so unique and so talented! He sure can play and pluck a violin like no other, and that whistling is oh-so charming! Again, got Anthony and I the front row, center seats. Sometimes I am just overwhelmed with joy and how lucky I have been with concert experiences!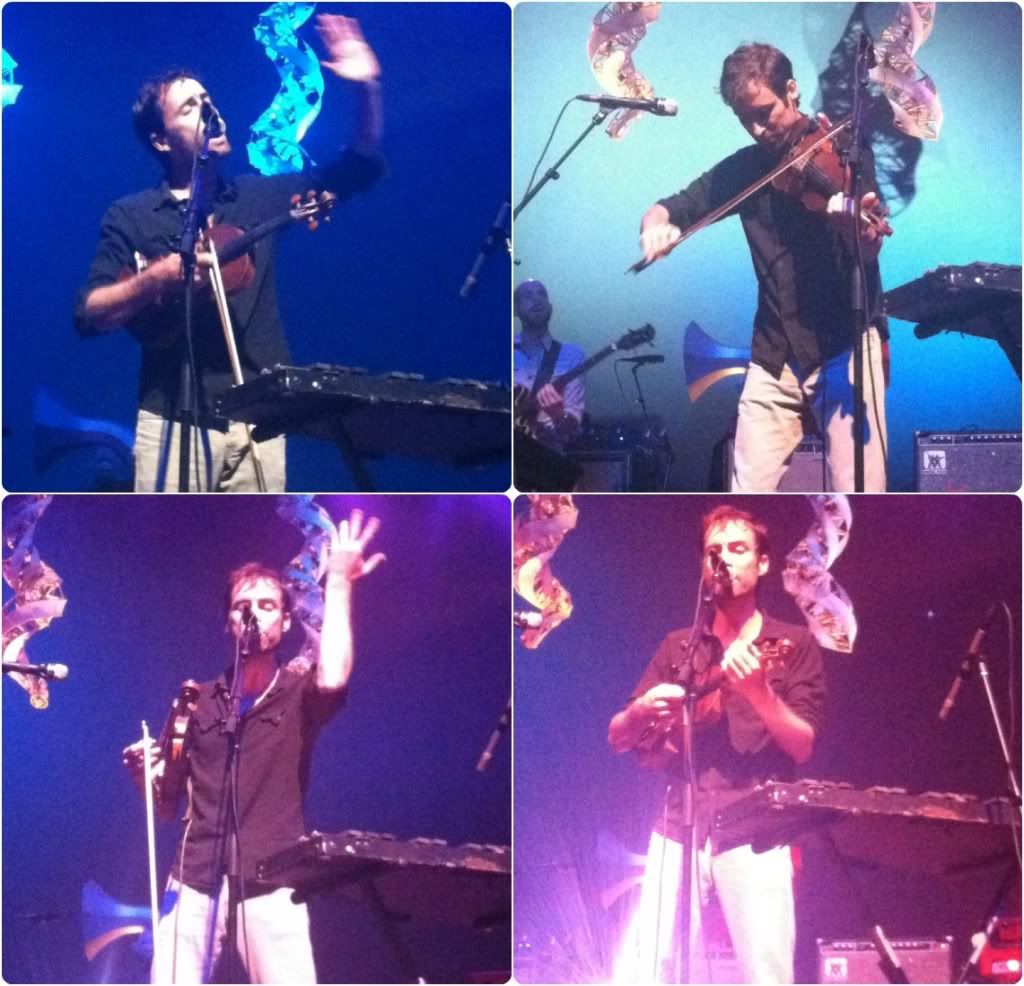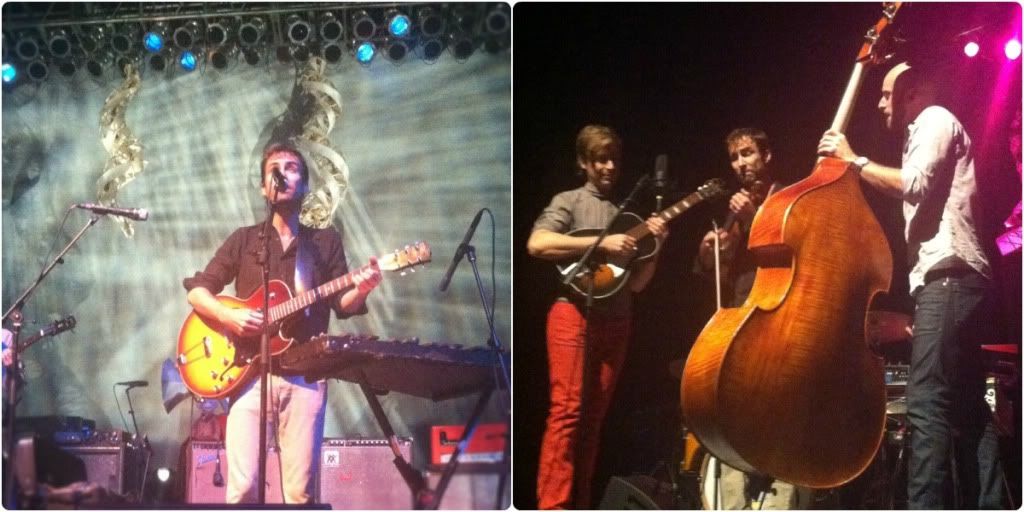 The next concert I will be attending, well actually, the next four will be The Tallest Man on Earth again! Yes, Anthony and I, along with one of our other buddies (whom we met at a TMOE show actually) will be going from Santa Barbara all the way to Phoenix to see Kristian play at The Crescent Ballroom, the next day we will drive back to San Diego to see him play at the Birch North Park Theatre. Two days later, we are seeing him in Los Angeles at the John Anson Ford Amphitheatre, and then finally, the last show in Pomona at The Glass House.