I will admit, that I am a bit obsessed with killer pairs of shoes.
Here are some of my favorites.
These two are my prized Vintage favorites! Tapestry oxfords, and some amazing T-Straps I got at goodwill for only $4.00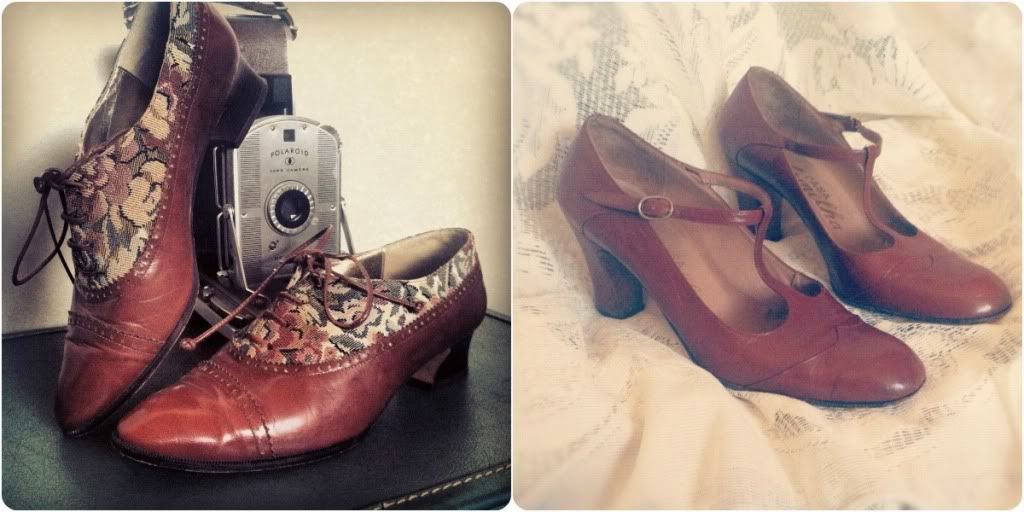 Some Vintage Cowboy boots I got at a thrift store and amazing Vintage lace-up boots that I sport for all kinds of occasions.
These two photos are from a photoshoot I did with wonderful photographer Michelle Roller, good shoes always help a shoot be even more amazing and I am just obsessed with my burnt orange T-Straps from Asos, and Floral Tapestry platforms!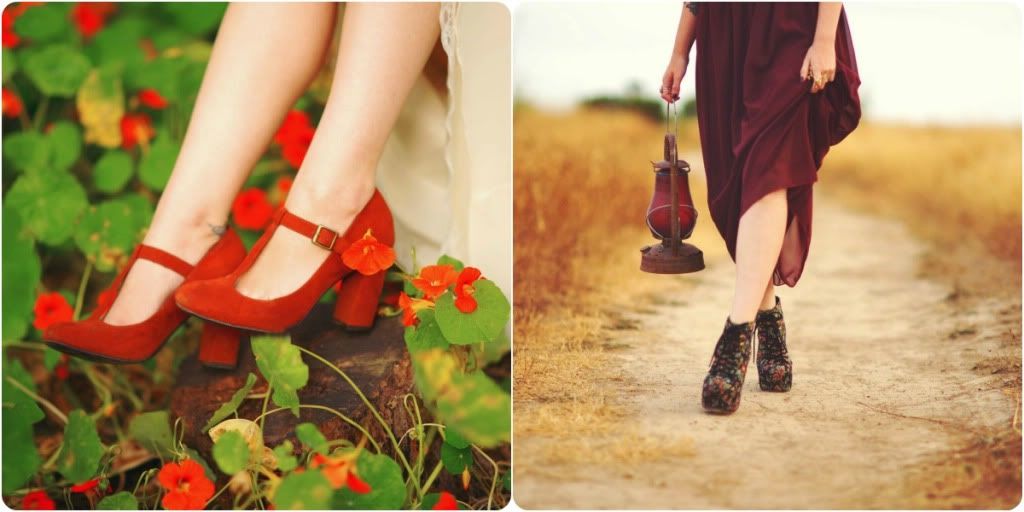 And here again are my favorite Vintage T-Straps from goodwill that I paired with a classic over-the-knee sock and a polka dot dress for a lovely night out.